Alfonso, invited speaker at Comunidad de Madrid employment fair.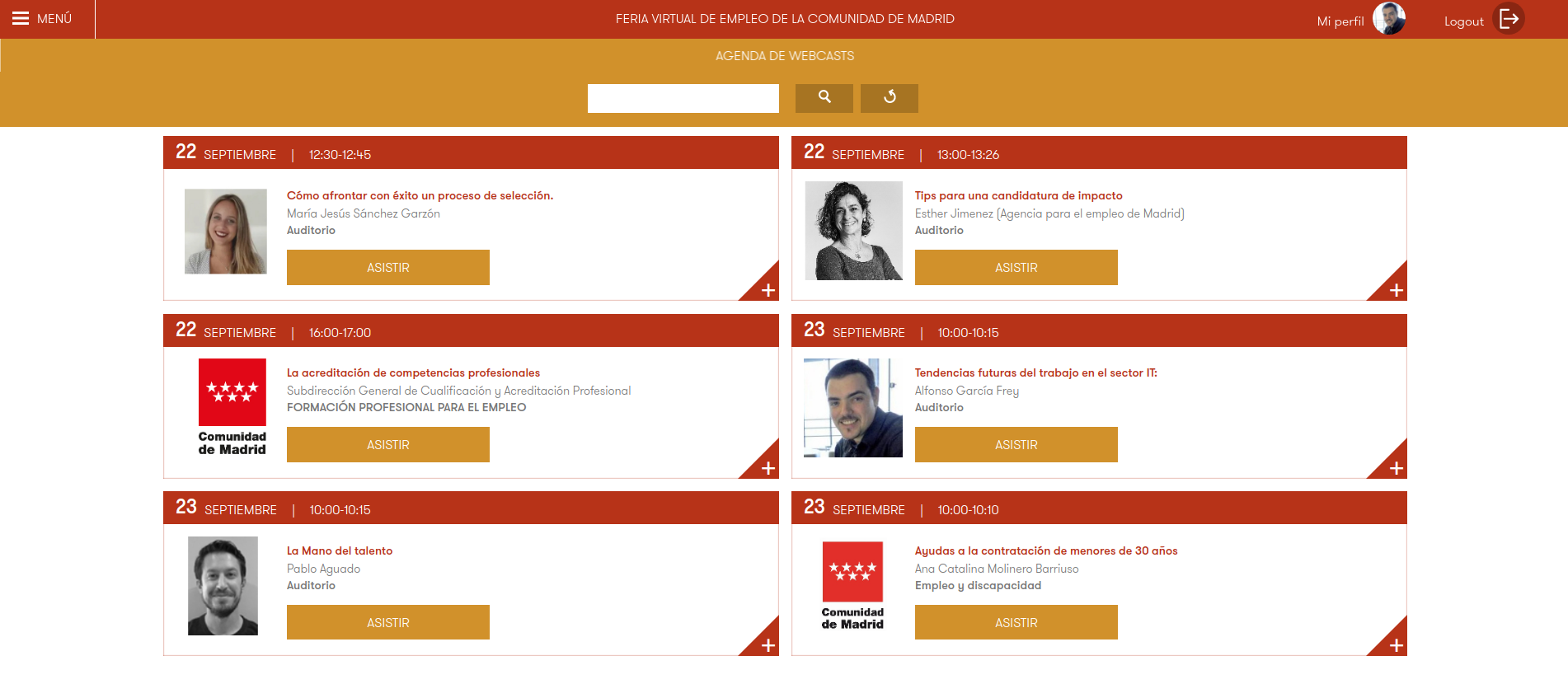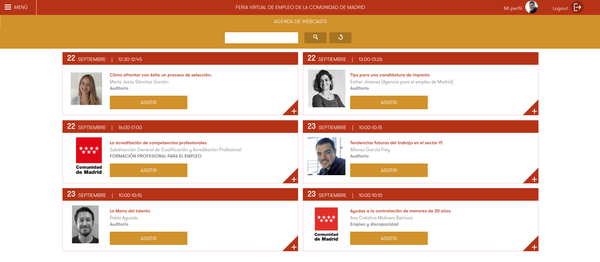 Our Ceo Alfonso García will give a short talk next Wednesday 23th at 10h00 AM (GMT+2), about the future of work in IT, at the Feria Virtual de Empleo de la Comunidad de Madrid.
The talk will be given in Spanish.
More information and free subscription links here:
https://www.feriaempleocmadrid.com/#!webcast/125/detail
Assist and bring all the questions with you!!!