Adobe XD CC + Yotako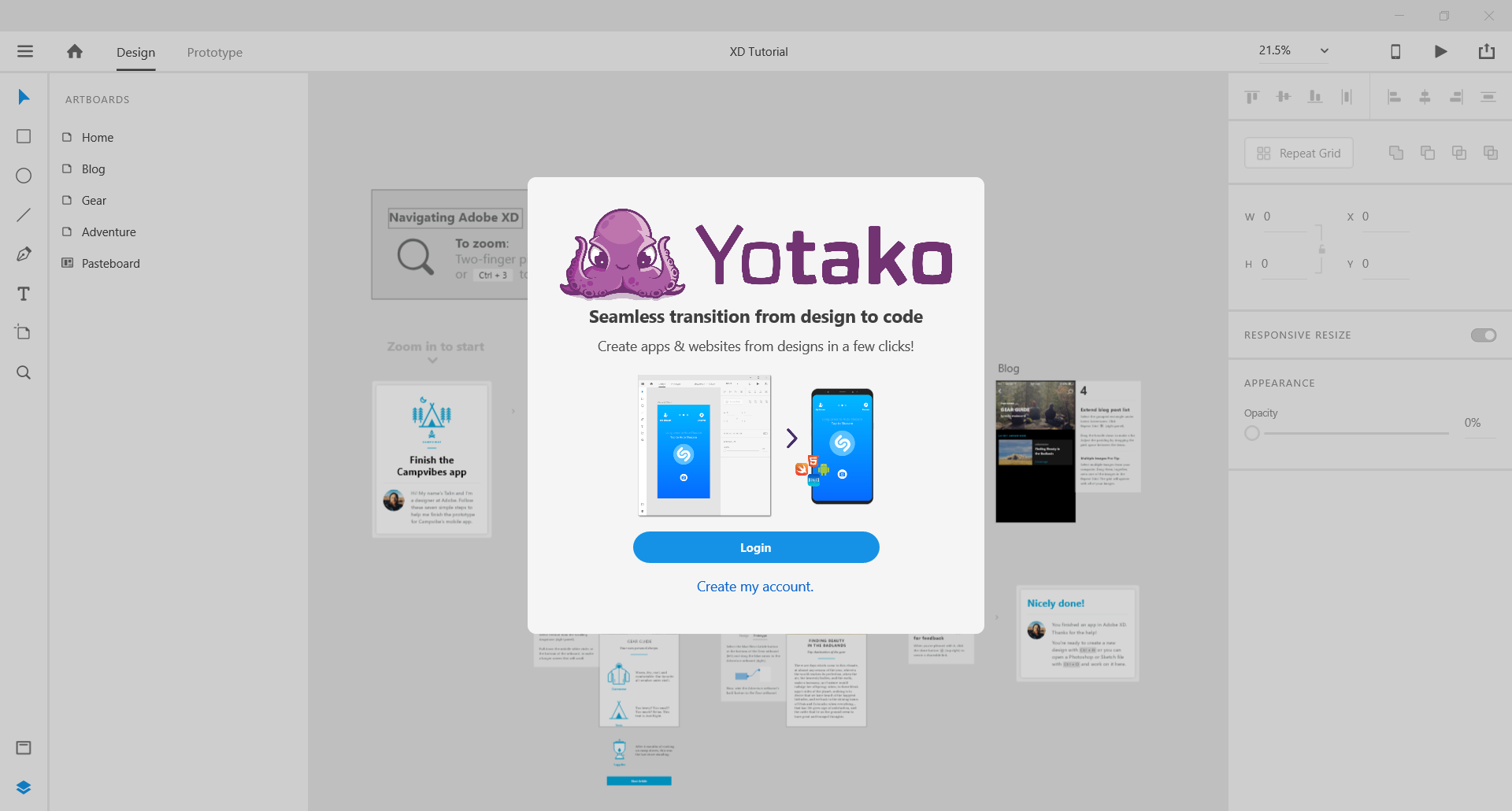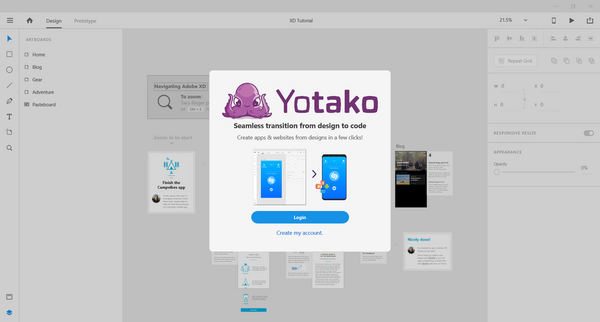 Adobe XD is here.
This magnificent piece of software is one of the best design tools the Yotako team has been honoured to test. And we love it.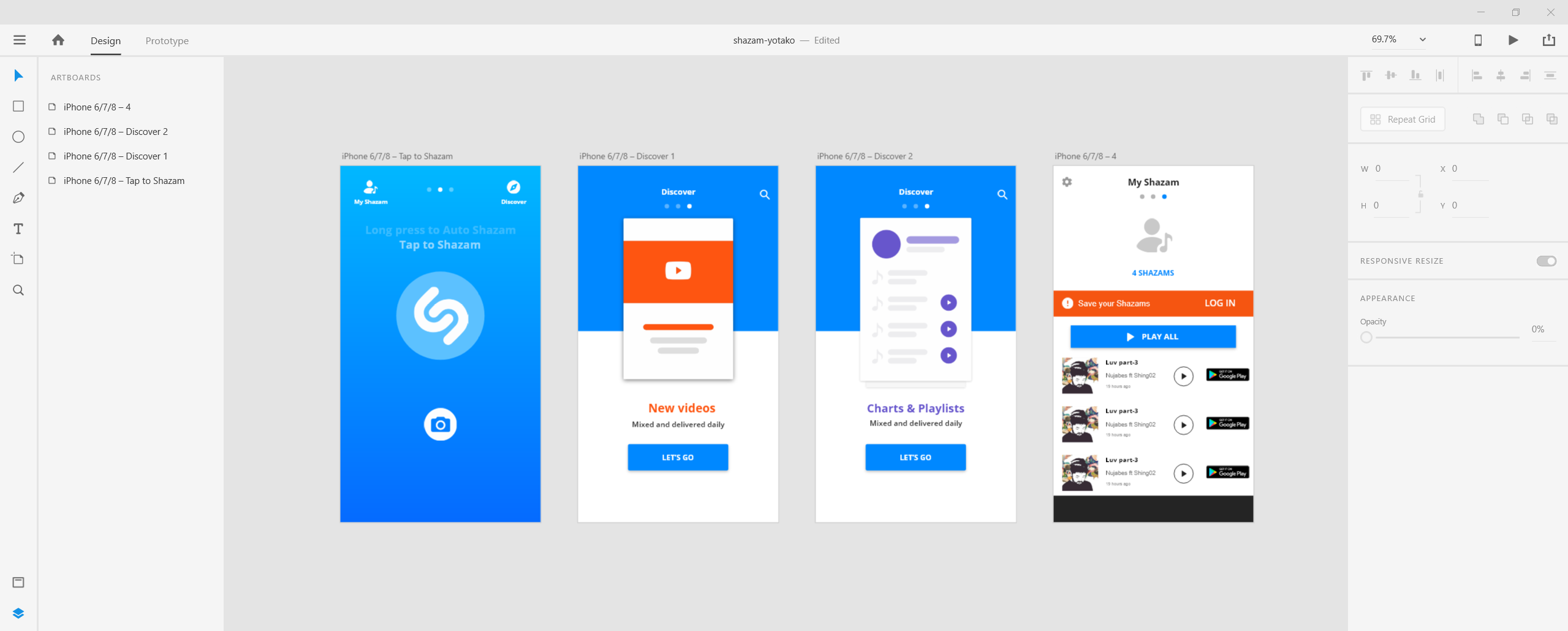 The great news is that Adobe XD is incredibly fast and easy to use. The whole experience using XD is incredible from a designer perspective. Most of the features are intuitive and fast to learn, and the tool really empowers the way you actually design. Its repetition-based grid system is for instance one of the features every single design tool should have. We encourage you to check all the features by yourself.
But over all its flexibility, its incredible speed and its amazing features, Adobe XD is very powerful from a technical perspective. The product is a nice piece of engineering. And I know what I am talking about. As a company, we had the pleasure to be invited by Adobe at the Adobe XD Dev Days in San Francisco, where we started to create what we have the pleasure to introduce you today:
The official Yotako plugin for Adobe XD.
You can now design at your best with XD and send your design right away to Yotako to get your app up and running.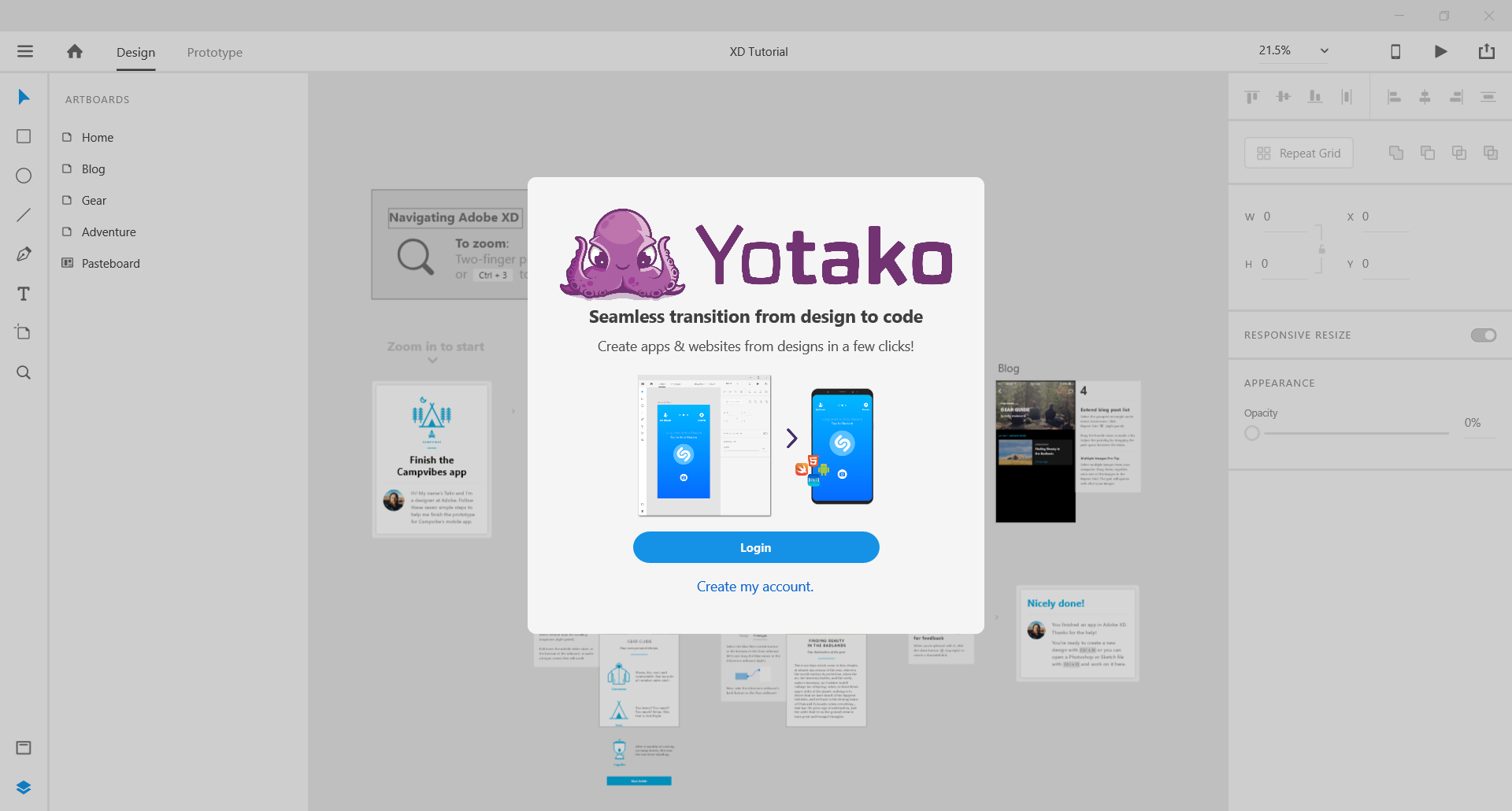 You can try some design samples we prepared for you here, here and here.
And here some results: Adobe XD + Yotako = design into swift (emulator from Xcode):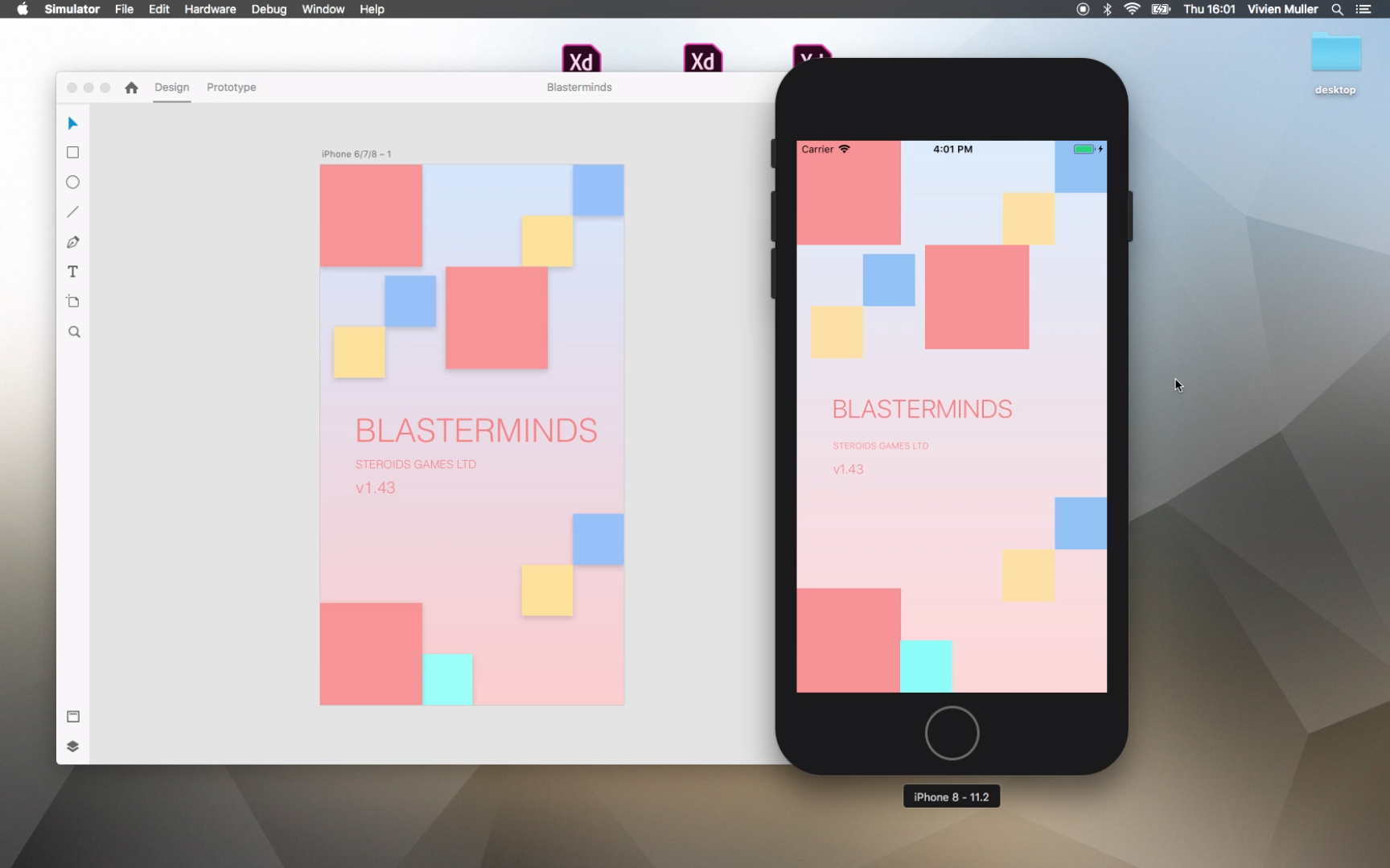 The next video shows the full process, creating a fully functional mobile application using Adobe XD and Yotako. The video covers the design to code process from within Adobe XD with the Blasterminds design. As a result you will see the application running in the phone at the end of the video.
Do you prefer HTML/CSS instead? Adobe XD + Yotako get you covered. The next example converts a quite complex design into HTML/CSS (running in the browser):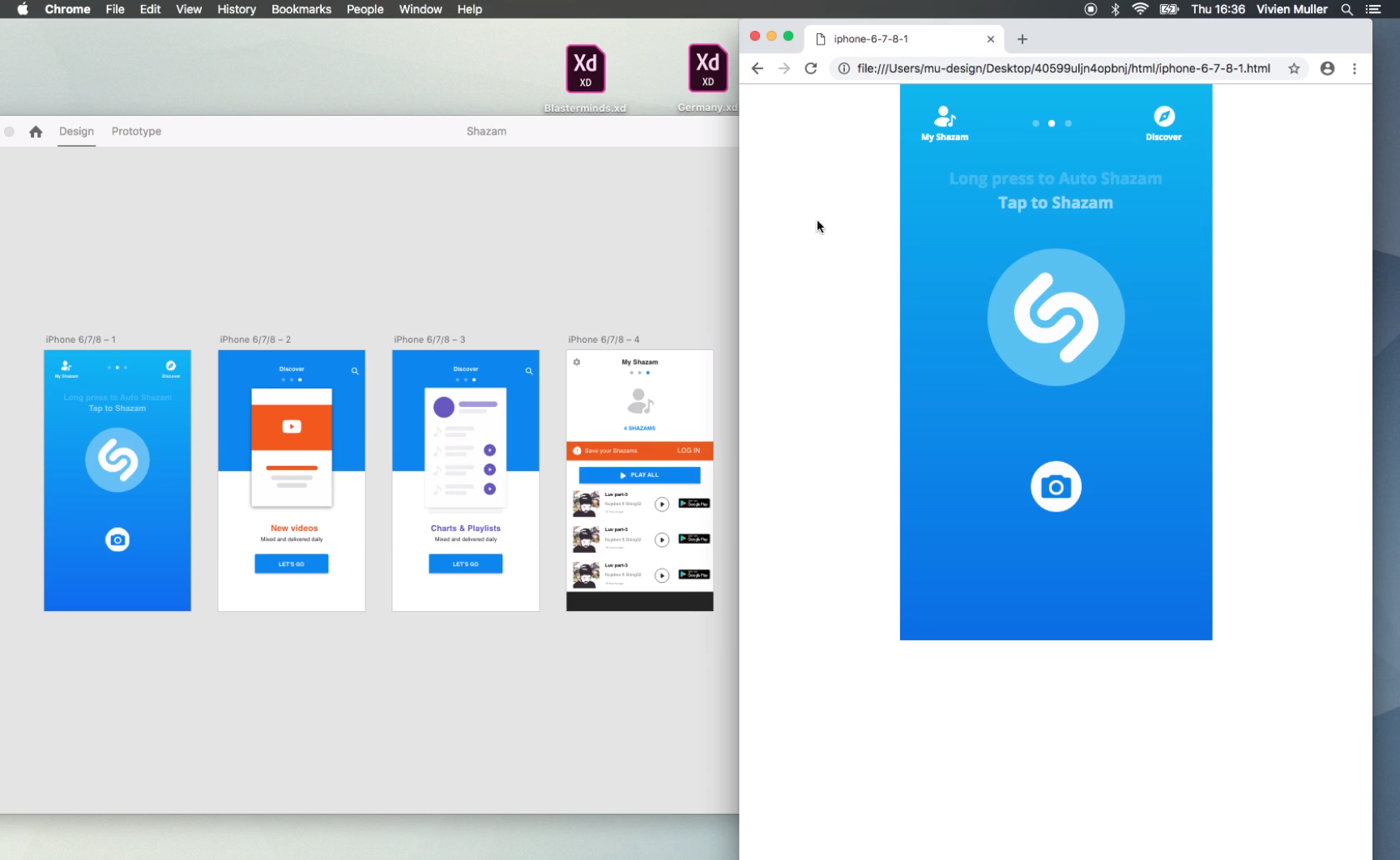 All the details in this video:
Our customers from all over the world were very curious about Adobe XD. You should definitely try it. You will not want to use anything else after this.
Special thanks to Adobe for all the help.